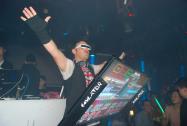 09 November 2011 DEEP ZONE - China tour (more pics)
Here's some more pictures from our second tour in China. Enjoy it :-) What you will say about our new toy - the 42 inch multi-touch screen Emulator ? It's a sick machine !!! Awesome moments with this and the people really love it. They all sang with us "Ï Love My DJ"
Thank you China for being so nice & crazy with us. Hope to see you soon !
Special thanx to our managers for China - Leo Shanghai Cultural Media. Leo & Sophie, we love you !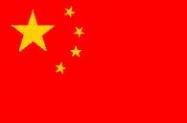 12 October 2011 DEEP ZONE on tour in China (part 2)
DEEP ZONE on Tour In China - part 2. From 18th. of October till 7th. of November.
Can't wait to rock some chinese clubs !!! See ya soon ;-)

03 October 2011 Roger Sanchez is playing a Deep Zone track !!!
Американска легенда избра БГ диджеи
Култовият нюйоркски диджей и носител на "Грами" – Роджър Санчес (Roger Sanchez) избра да включи българско парче в новото издание на световното му радио шоу - "Release Yourself" което при нас се излъчава само по радио NOVA, на 101. 7FM.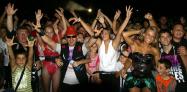 12 September 2011 Над 4 000 уважиха DEEP ZONE
Над 4 000 човека станаха свидетели на представянето на новото лайв шоу на групата по време на концерт в град Хасково който се случи по покана на общината по случай празника на града.
За първи път там Deep Zone показаха и втората си нова певица – Надя (NADIA) с която групата работи усилено по записите на чисто нов албум.